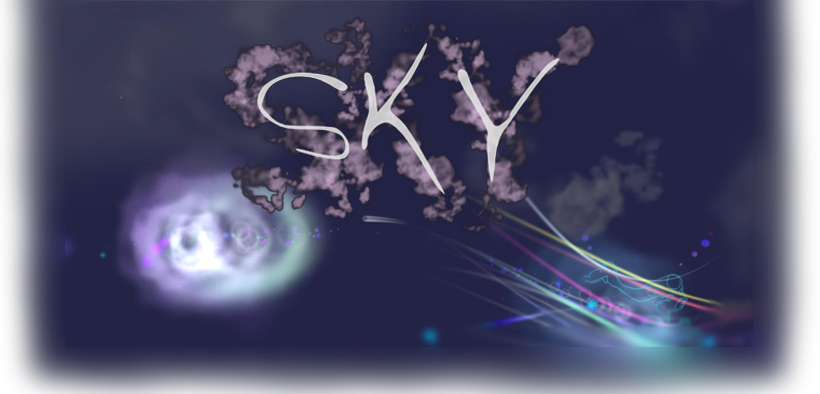 SKY
A downloadable game for Windows
Sky is a slow paced, atmospheric sound-explorer that allows the player to create relationships of sound, line and image by navigating an open world of clouds and constellations. These relationships unfold gradually as the player discovers constellations to identify areas and collects letters of cuneiform to develop the character.
Making an experience about floating freely in space made me look up and learn stories of the sky. The earliest record of constellations by Claudius Ptolemy and cuneiform, the first writing system to talk about the sky, possess appealing spatial dynamics and provide compelling limits to play with. Much inspiration for this project comes from the parallel between abstracting and minimalizing images to create meaning and the human nature of establishing and transforming language.
Though many are unaccustomed to ancient writing systems and stories of the sky, these beautiful remnants of history leave lasting impressions that encourage people to make personal connections to the unknown. This work invites people to make these connections through an interactive discovery process and reinforces the importance of caring for and exploring the unknown through play.
Sky was listed in Rock, Paper, Shotgun's article - The Top Best Bestest Games Of 2017 So Far
Download
Click download now to get access to the following files: